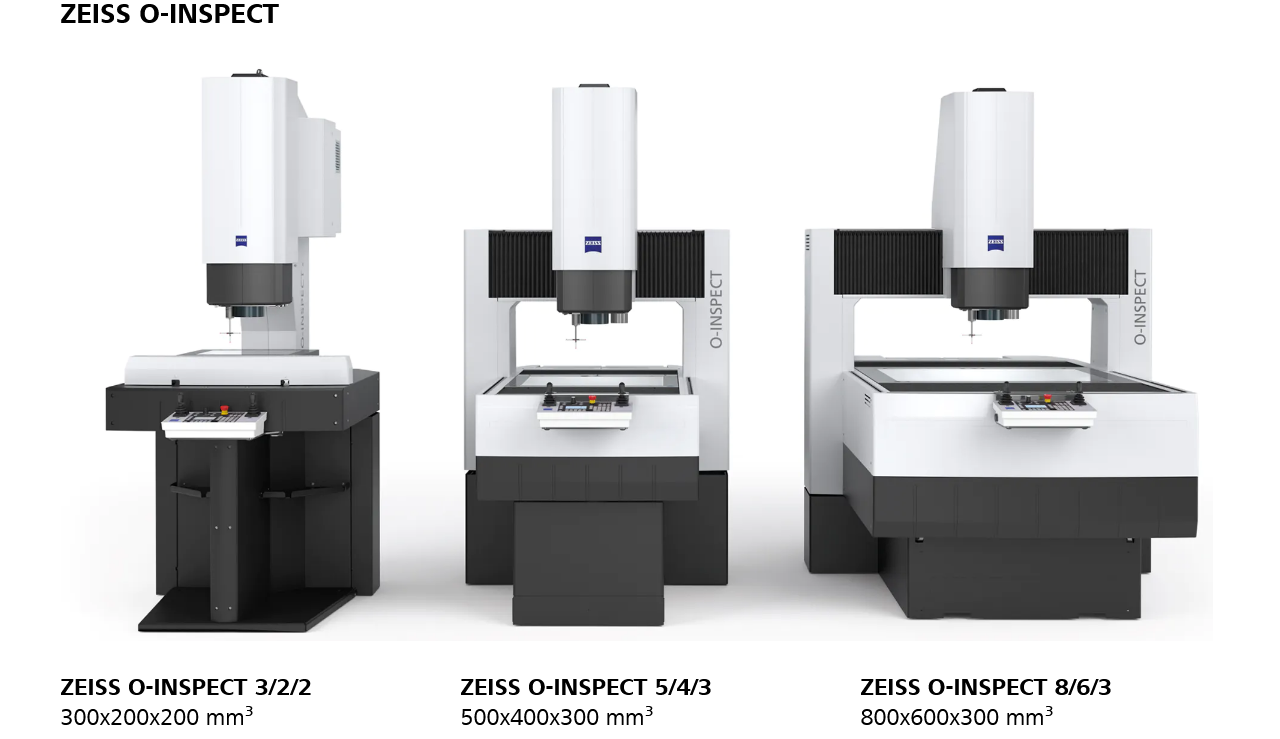 The perfect symbiosis of seeing and touching
ZEISS O-INSPECT
ZEISS O-INSPECT multi-sensor measuring machines enable to optimally measure each characteristic in compliance with ISO-10360 – optically or by contact.
Your advantages:
Large visual field with high image definition
Quick and precise 3D tactile measurements
Optical measurements for sensitive surfaces
Increased reliability in less time
Large visual field
High image definition
ZEISS Discovery.V12 comes from the ZEISS Research Microscopy Solutions division. Compared to standard lenses, it provides a 4x larger visual field and excellent image definition also in the peripheral zones. The result: reduced measuring time and highest accuracy.
Optimal contrast
ZEISS O-INSPECT illumination system
A high-contrast image is necessary for precise results. ZEISS O-INSPECT features a highly versatile illumination system for this purpose. Extremely different shapes, textures and surface colors can be illuminated so that different angles of incidence can be realized, clearly accentuating edges.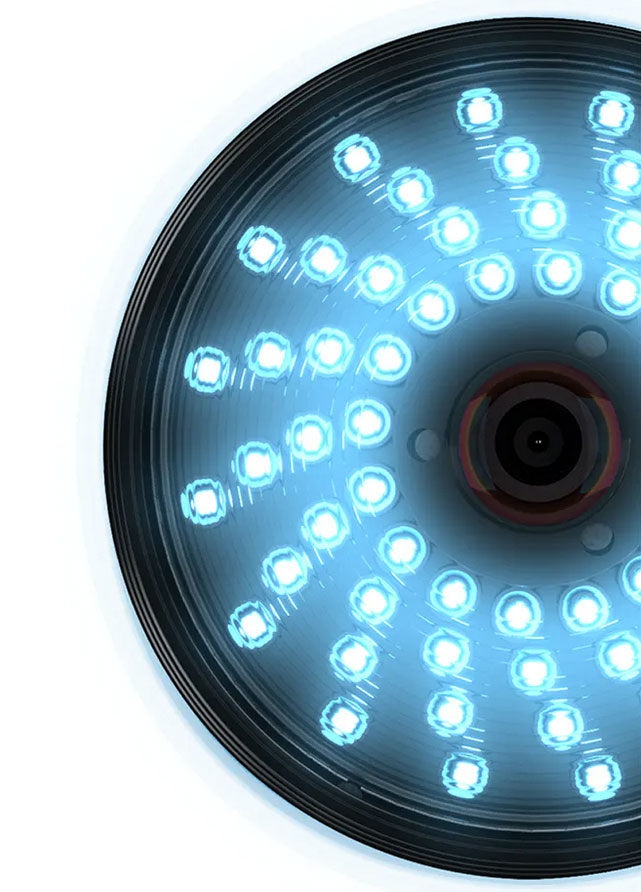 Software
One piece of software for all measuring jobs
ZEISS O-INSPECT does not skimp on software either. With ZEISS CALYPSO 2020, you have access to the same software used to operate our other coordinate measuring machines. ZEISS CALYPSO 2020 combines a wide variety of functions and flexibility with a universal, intuitive operating concept. ZEISS CALYPSO 2020 with an increased measuring speed (6 times faster) allows you to quickly and easily complete a wide range of measuring jobs using various sensors in the same way.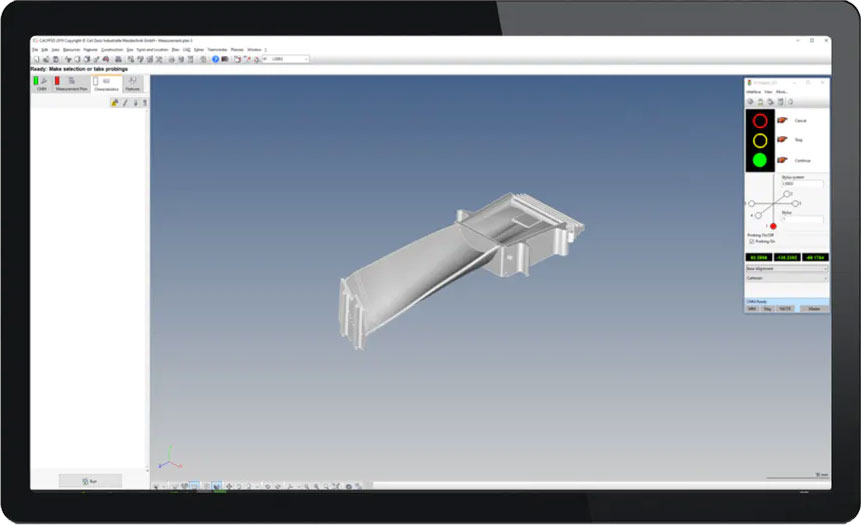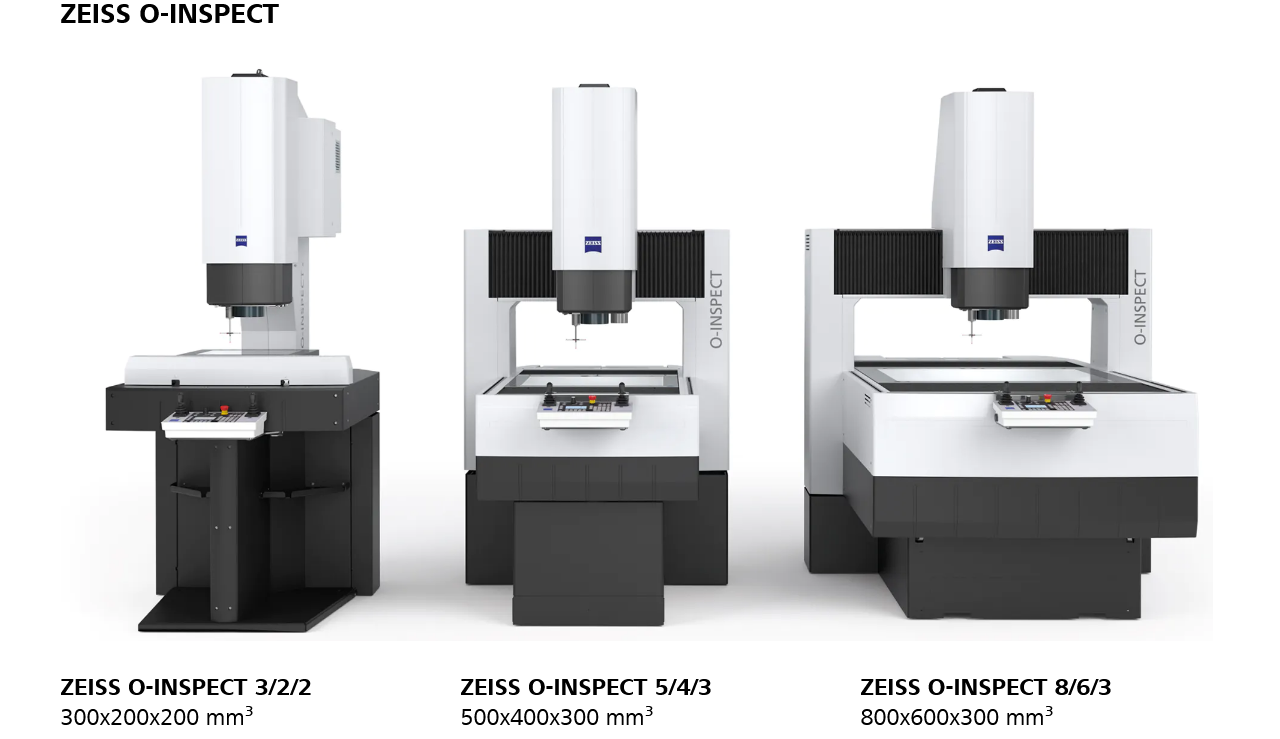 Technical Data for ZEISS O-INSPECT
 
 
ZEISS O-INSPECT 3/2/2
ZEISS O-INSPECT 5/4/3
ZEISS O-INSPECT 8/6/3
Camera
 
ZEISS Discovery.V12
ZEISS Discovery.V12
ZEISS Discovery.V12
 
Measuring volume
 
300x200x200 mm3
500x400x300 mm3
800x600x300 mm3
Field of view
min
16.1×12.0 mm3
16.1×12.0 mm2
16.1×12.0 mm2
max
1.3×1.0 mm2
1.3×1.0 mm2 
1.3×1.0 mm2
Length measurement error MPE(E)
in 1D
1.6µm+L/200 µm
1.4µm+L/250 µm
1.5µm+L/250 µm
 
in 2D
1.9µm+L/150 µm
1.6µm+L/250 µm
1.8µm+L/250 µm
in 3D
2.4µm+L/150 µm
1.9µm+L/250 µm
2.2µm+L/250 µm
Software
 
ZEISS CALYPSO
ZEISS CALYPSO
ZEISS CALYPSO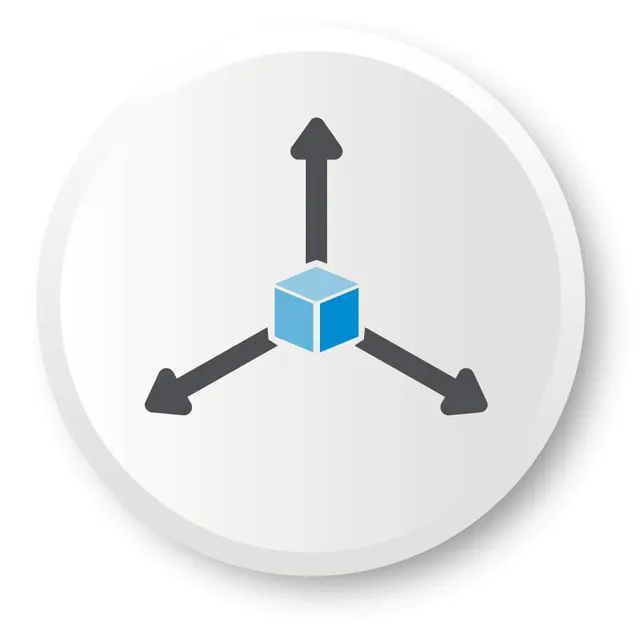 ZEISS CALYPSO
The easy way to get from the drawing to the measurement
ZEISS GEAR PRO
Gear metrology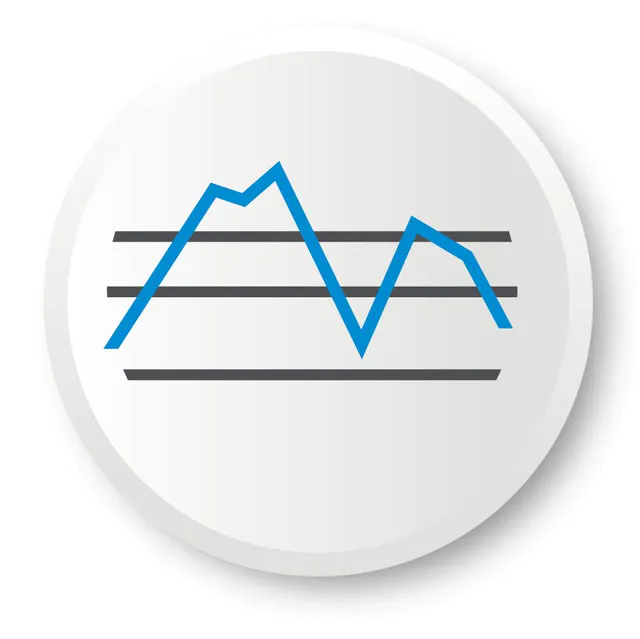 ZEISS DotScan
Chromatic white light sensors enable the non-contact capture of workpiece topography
ZEISS VAST XXT
The measuring sensor allows scanning with high accuracy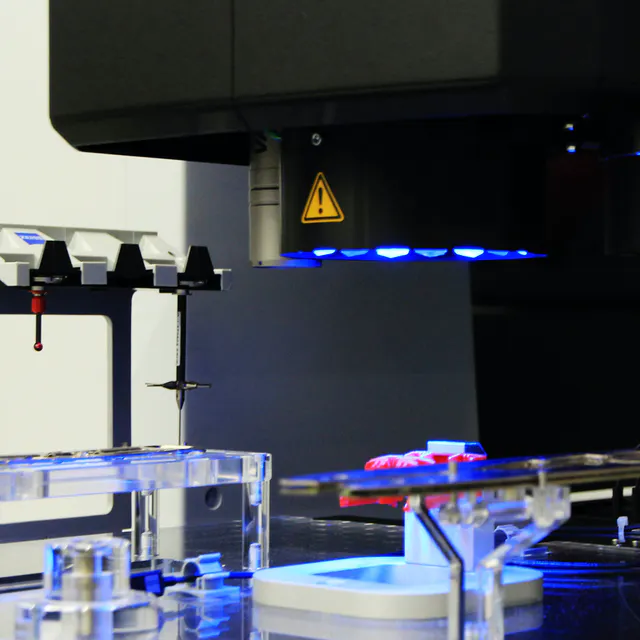 Optical Measurement
Professional support for your optical measurement tasks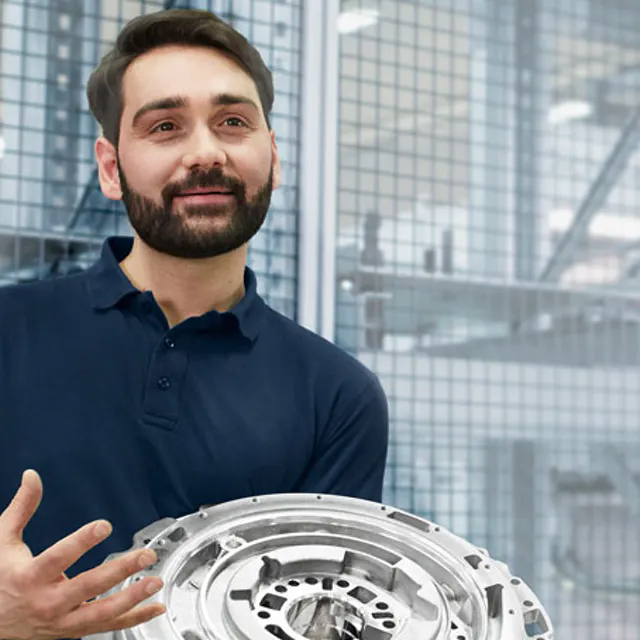 ZEISS Academy Metrology
Qualification tools and services, customized to your needs and ready to elevate your skills and expertise.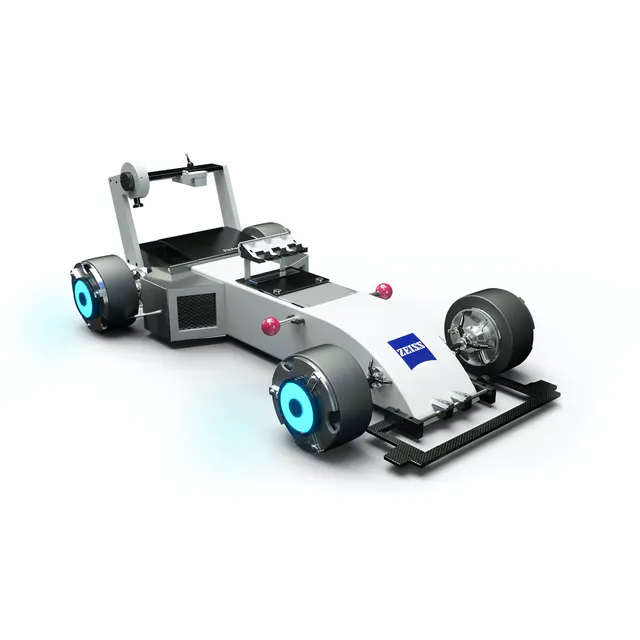 ZEISS O-INSPECT accessories
Precision meets Acceleration